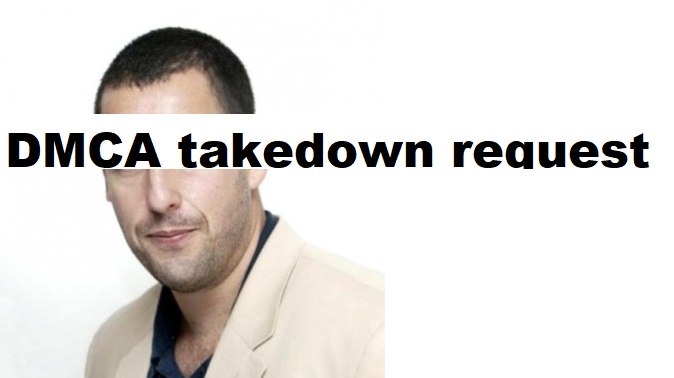 A DMCA takedown request has targeted short films older than and completely unrelated to the recently released Adam Sandler film "Pixels."

Pixels, the new film from Adam Sandler, was a complete flop with critics and at the box office, as the Inquisitr has previously reported. Now, reports are coming in that Pixels has found new life — with anti-piracy firm Entura International, known to have worked with Pixels distributor Columbia Pictures in the past.
Columbia Pictures, the studio behind the recent Adam Sandler film "Pixels," has gone on the warpath, targeting independent films on Vimeo that use the word "pixels" in the title, TorrentFreak reports.
According to a DMCA complaint lodged with Vimeo by anti-piracy organisation Entura International on behalf of Columbia Pictures, with which Vimeo has complied, 10 videos were targeted by the production company.
These include: "Pixels — Life Buoy," filmmaker Dragos Bardac's project for his degree at the National University of Arts in Bucharest, Romania, uploaded in 2010; a dance music video called "Detuned Pixels — Choco" uploaded in 2014; a short film called Pantone Pixels, uploaded in 2011; a video by graphic designer Franz Jeitz, announcing that he'll be speaking at the 2015 Pixels Festival; and, ironically, the award-winning short film "Pixels" by Patrick Jean which served as the inspiration for the Sandler film.
According to a report from Kotaku, DMCA takedown notices were served to Vimeo (and actioned by Vimeo) for several completely unrelated videos that happened to include "Pixels" in their titles. In fact, so complete was the carpet-bombing that Entura even served a takedown request for the official Pixels trailer, which was included on the complaint as "Pixels Official Trailer (2015) – Adam Sandler, Peter Dinklage."
As a post on TorrentFreak indicates, included in the takedown were independent videos from as far back as 2006. The "infringing" video, also titled Pixels, was directed by an independent filmmaker and made entirely with his own material. The Pixels from 2006 has been replaced by Vimeo with a simple takedown notice.
Pixels DMCA Takedown Notice
This is not the 'Pixels' you're looking for. Source: Vimeo
The list, meanwhile, goes on. Also included in the notice were school projects, personal projects, an official video for the Belgium-based electronic music Pixels Festival, and more.
"Life Buoy is my project for my degree at the National University of Arts from Bucharest," said creator Dragos Bardac on his website. "The film was made in mid 2010 and it is a music video for the song Life buoy by the band The Pixels. I used a mix of stop motion animation techniques in order to tell the story."
A video titled Pantone Pixels was also caught in the complaint; another personal project, from 2011 by Rob Penny of Austria.
Another Pixels, an award-winning short film from 2010 by Patrick Jean, has been viewed millions of times. Perhaps worst of all, this Pixels served as an inspiration for the 2015 Pixels. As Deadline reported in 2010, Columbia Pictures and Happy Madison (Adam Sandler's company) were in talks with Jean to develop the 2015 Pixels, and Happy Madison had bought the rights. Oddly, only the older Pixels has been served with a copyright violation.
Setting an anti-piracy firm on the short film that inspired the feature and gave it the name Pixels seems a poor way to behave. Hopefully, Entura and Columbia Pictures will admit their mistake in this case but given past experience it seems unlikely.
Adam Sandler is returning to host Saturday Night Live after an absence of 24 years from the show's infamous Studio 8H. The late-night sketch comedy series, which made Sandler a household name, welcomes home one of their own with a "creepy" video where Sandler is seen walking the halls of NBC and reflecting on his experiences.
In the video, Sandler is seen looking at black-and-white photos of himself in various sketches with some of the most iconic players the show has ever featured. He then sees some paparazzi photos, photos of him in his backyard, and even his bathroom and car. Creeped out at this point, Sandler wonders if his kids gave the show the pictures. His children are Sadie and Sunny, whom he shares with wife Jackie Sandler.