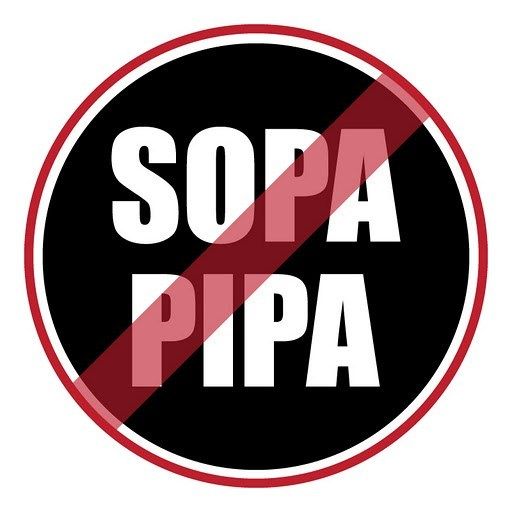 The Electronic Frontier Foundation expressed concern that free and open source software (FOSS) projects found to be aiding online piracy could experience serious problems under SOPA.Of special concern was the web browser Firefox, which has an optional extension, MAFIAAFire Redirector, that redirects users to a new location for domains that were seized by the U.S. government. In May 2011, Mozilla refused a request by the United States Department of Homeland Security to remove MAFIAAFire from its website, questioning whether the software had ever been declared illegal

The AFL–CIO's Paul Almeida, arguing in favor of SOPA, has stated that free speech was not a relevant consideration, because "Freedom of speech is not the same as lawlessness on the Internet. There is no inconsistency between protecting an open Internet and safeguarding intellectual property. Protecting intellectual property is not the same as censorship; the First Amendment does not protect stealing goods off trucks."

Policy analysts for New America Foundation say this legislation would enable law enforcement to take down an entire domain due to something posted on a single blog, arguing, "an entire largely innocent online community could be punished for the actions of a tiny minority"
The Stop Online Piracy Act was introduced by Representative Lamar Smith.
Sponsors at introduction
Howard Berman
Mary Bono Mack
Steve Chabot
John Conyers
Ted Deutch
Elton Gallegly
Bob Goodlatte
Adam Schiff
Marsha Blackburn
Timothy Griffin
Withdrew Sponsorship
Dennis A. Ross
Withdrew Sponsorship
Lee Terry
Subsequent sponsors
Mark Amodei
Joe Baca
John Barrow
Karen Bass
John Carter
Judy Chu
Jim Cooper
Peter T. King
John Larson
Ben R. Luján
Thomas Marino
Alan Nunnelee
Bill Owens
Steve Scalise
Brad Sherman
Debbie Wasserman Schultz
Melvin Watt
Tim Holden
Benjamin Quayle
Senators who support PIPA
The Protect IP Act  was introduced by Senator Patrick Leahy. Senate Majority Leader Harry Reid planned to bring it to a vote on January 24. Reid rejected a request by six Senators for a postponement, saying "this is an issue that is too important to delay".
Lamar Alexander
Jeff Bingaman
Richard Blumenthal
Barbara Boxer
Sherrod Brown
Bob Casey, Jr.
Saxby Chambliss
Thad Cochran
Chris Coons
Bob Corker
Dick Durbin
Mike Enzi
Dianne Feinstein
Al Franken
Kirsten Gillibrand
Lindsey Graham
Chuck Grassley
Kay Hagan
Johnny Isakson
Tim Johnson
Amy Klobuchar
Herb Kohl
Mary Landrieu
Joseph Lieberman
John McCain
Bob Menendez
Bill Nelson
Jim Risch
Chuck Schumer
Jeanne Shaheen
Tom Udall
Sheldon Whitehouse
Benjamin Quayle
Dennis A. Ross
Lee Terry
Senate Judiciary Committee
In May 2011, the Senate Judiciary Committee unanimously voted to report in favor of PIPA
Patrick Leahy
Herb Kohl
Dianne Feinstein
Chuck Schumer
Richard Durbin
Sheldon Whitehouse
Amy Klobuchar
Al Franken
Chris Coons
Richard Blumenthal
Chuck Grassley
Orrin Hatch
Jon Kyl
Jeff Sessions
Lindsey Graham
John Cornyn
Mike Lee
Tom Coburn
Brooklyn Law School professor Jason Mazzone warned, "Much of what will happen under SOPA will occur out of the public eye and without the possibility of holding anyone accountable. For when copyright law is made and enforced privately, it is hard for the public to know the shape that the law takes and harder still to complain about its operation